"Every state has its own unique problems and issues when it comes to borders. If you are building a border barrier, it is vital that you understand what your goals are. To see the full picture, you must ask the right questions, otherwise, you will not be able to predict what might disrupt or hinder your progress", says Tal Rousso.
Former Major General Tal Rousso commanded the IDF's depth corps and special forces. He also served as commander of the Nahal Brigade, commander of a paratroop division, and commander of the Steel Division. During the attack on the nuclear reactor in Syria and the Cast Lead Operation, he was the head of the Operations Division. His appointment as Commanding Officer of the Southern Command followed shortly after. He completed the construction of the border fence along the Egyptian border while in this position.
Rousso currently serves on the advisory board of Avnon Group, a parent company of TAR Ideal, a leading global provider of turnkey, fully integrated solutions for the defence and HLS sectors. It is rare to find someone with his experience in border enforcement, building border barriers and fences.
As part of its efforts to stem the flow of illegal immigrants, Israel began erecting a border fence along its border with Egypt in 2010. The project was delayed for months and the construction of the fence was not completed. With the outbreak of the Sinai insurgency after the 2011 Egyptian Revolution, Israel's southwest border with Egypt experienced an increase in militant jihadist activity. As a result, Israel upgraded its border fence, called "Project Hourglass" by the Israel Defense Forces, to include cameras, radars, and motion detectors. The main section of the barrier was completed in January 2013, and the final section was completed in December 2013.

Rousso supervised construction of the border fence from start to finish as commanding officer of the southern command.
"The first step in building a border fence is to set goals. Is it to stop and detect intrusions? Prevent illegal crossings before they happen? What are the specific problems? Is it drug smuggling? illegal immigrants? Terrorism? Do you want to set up a border patrol? What is bothering your client?", says Rousso, "Our main focus when we started construction on the border fence between Israel and Egypt was to stop illegal immigration. While we were in the initial construction phase, the Islamic State began an insurgency in the Sinai Peninsula. We had to change our plans as a result".
A wave of terrorism struck Israel's southern border during Rousso's time. A squad of presumably 12 militants in four groups carried out a series of cross-border attacks on Highway 12 near the Egyptian border on August 18, 2011. In the Negev near Eilat, militants opened fire on a bus travelling on Highway 12. A bomb detonated minutes later next to an Israeli army patrol along Israel's border with Egypt. Four civilians were killed by an anti-tank missile in a third attack. The multiple-stage attack killed eight Israelis.
Who needs a physical barrier?
A strike led by the Israeli Air Force on March 9, 2012, killed Zuhir al-Qaisi, general secretary of the Popular Resistance Committees, who Israel considers a mastermind in the Sinai attacks. During a new round of conflict in Gaza, Rousso led the IDF's response to Hamas' rocket fire on civilian targets. Aside from dealing with terror threats from Sinai and Gaza, he also had to deal with changes in border fence construction plans.
"The border fence was being built in the midst of terror attacks and fighting in Gaza. In light of the circumstances, our entire operational perception around the border had to change. There were 1000 workers working on the fence on the Egyptian side, and the work had to be stopped. My objection was raised. I wanted to shorten the construction period from five to two years. The entire border needed to be closed as soon as possible. As a result, I decided to construct a continuous fence along the entire 245-kilometre border fence route. Today we see that the border fence was completed much quicker than expected, in one piece", says Rousso.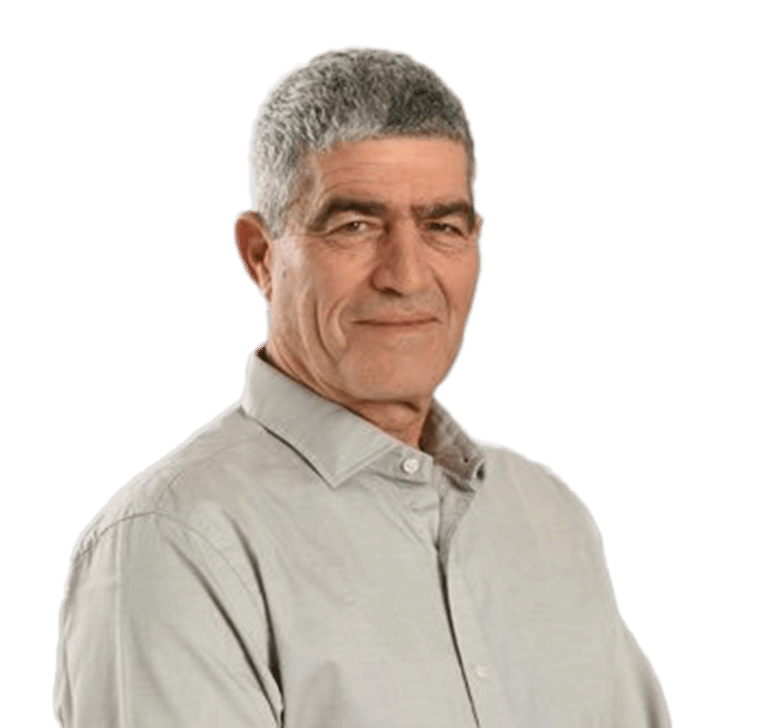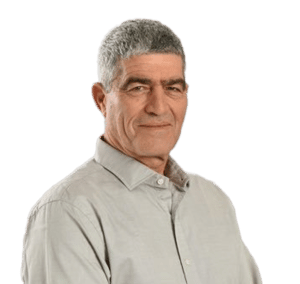 What technological elements were incorporated into the border fence?
"The cheapest border security solution turned out to be the most effective one: persistent ground and coastal surveillance radars. These advanced tactical radars ensure constant surveillance and instantaneous target tracking. Their detection capability extends up to eight kilometres before the perpetrator can reach the border fence and try to breach it. Furthermore, I have decided to cover the entire Sinai peninsula with intelligence gathering systems (SIGINT and VISINT) funded by Israeli military and security agencies. By combining these countermeasures, we were able to successfully combat the Islamic State threat".
In total, 1.6 billion shekels were spent on the border fence. Did it prove to be cost-effective?
"The state spent about 10,000 Shekels per year on each illegal immigrant from Eritrea or Sudan. Every year, 30,000 illegal immigrants entered Israel before the border fence was built. It was estimated that 300 million Shekels were spent every year on illegal immigration. As a result of the border fence, illegal immigration has been reduced to zero. The investment was quite quickly recouped. It could not have been done more efficiently by a finance company".
Rousso describes Israel's borders as having unique characteristics. "Israel and Jordan share a peaceful border. Jordanian troops control the border on their side. All along the border, there are policing points. Their security agencies are also very reliable. We only do what is necessary. There are 30 kilometres of border fence on the eastern side. Apart from that, it's a fenceless border. We rely on Advanced Border Control systems: intelligence gathering systems, motion sensors, motion-activated cameras, and miniature cameras to use with UAVs for targeting. Additionally, we use counter UAS systems to create a protected aerial space".
"Gaza's border is a different story. Hamas used terror tunnels to attack the IDF and conduct operations inside Israeli territory. It was for that reason that the Gaza-Israel border was built. After leaving the military, I participated in this project as a citizen".
"Gaza's border serves as a protective barrier. A barbed-wire fence without sensors is the first barrier. A second barrier is 20 meters away and consists of a road and a fence. As well as a wide buffer zone with motion sensors on the ground, it is surrounded by a sensor-equipped fence. Both air and ground patrols are conducted at the barrier".
"In 2021, the anti-tunnel barrier between the Gaza Strip and Israel was completed. This is an underground slurry wall constructed by Israel along the entire 65-kilometre length of the Israeli-Gaza Strip border with reinforced concrete in order to prevent militant groups from operating there, especially Hamas. In addition, we constructed a maritime barrier that includes means of detecting infiltration by sea and remote-controlled weapons".
A good enough result is quite acceptable
For countries facing different security problems or floods of illegal immigration, the Israel-Egypt border fence is a model. Experts such as Tal Rousso, who have gained invaluable experience in assisting, setting up, and building border fences, help these countries learn from the Israeli experience.
In Africa Tal Rousso advised the team responsible for building a border fence. He faced unique challenges: "On one of the borders of an African country, Boko Haram poses a threat and infrastructure is lacking. The civilian community is targeted and must be protected. A border over 100 kilometres cannot be hermetically closed. There is a vast topography that is sometimes unreachable. Training tactical units for immediate response is essential. Communication problems and electricity shortages are also present. It is important to learn about the area and understand its weaknesses. Only then can the right solution be given".
Rousso concludes with a reminder that border fences and barriers are difficult to manage: "For such large-scale operations, a limited number of resources are available. According to the Pareto Principle, the inputs and outputs are unequal: 80% of consequences result from 20% of causes. This means that it's important to define your requirements realistically. 'Good enough' can sometimes deliver a strong, effective solution. It is impossible to achieve 100 percent".